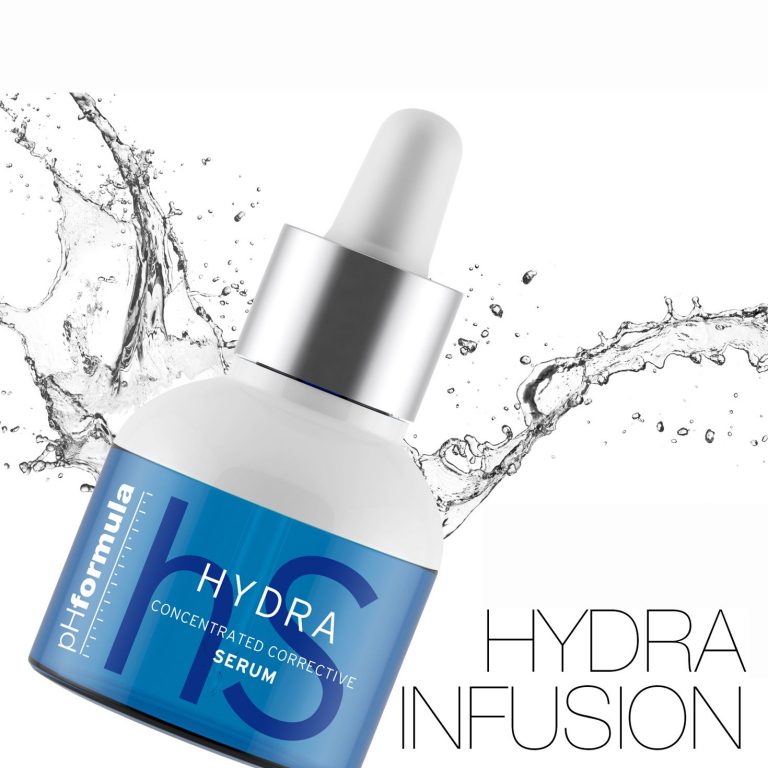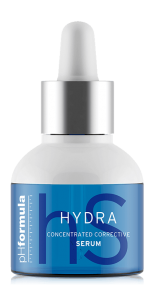 Hydra Serum is a concentrated corrective serum that contains a specialized blend of active ingredients and moisture-binding ingredients which intensely hydrate the skin on a deep level to help restore the skin barrier function when it is compromised. Suitable for all skin types, especially those with sensitive, dehydrated skins.
Description
Key ingredients include Ferulic Acid Complex which is a synergistic combination of powerful antioxidants Ferulic Acid and Vitamin E to protect the skin against free radicals and lipid peroxidation. Hyaluronic Acid Complex provides instant hydration to prevent transepidermal water loss. C2C Messenger Complex improves cell functioning and helps to regulate inflammatory reactions. 3D HYDRA Complex is an innovative delivery vehicle system that provides three-dimensional hydration in the skin and skin-identical ceramides to help improve the lipid barrier. This product has an earthy bark smell which dissipates on absorption.
Hydra Serum is a sophisticated multi-tasking serum that protects, replenishes, and revitalizes the skin. It rebuilds and restores a weakened barrier function, which can lead to sensitivity and inflammation in the skin. The improved cellular functioning helps to regulate inflammatory response and hydrate the skin on a deep level.
How to use