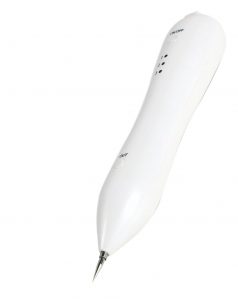 Condition                             : 100% Brand New Type
Material:      Plastic, Color  : White
Package Weight                 : Approx. 261g,
Item Length                         : Approx. 17.6cm/ 6.9inch
Function                               : Can be applied to spots, dot mole, Tattoo removal
Features:
 Adopt the latest technology, it is safe, comfortableand fast to remove the freckleand moles without any side effect.
Use 3 adjustable scan spot power output for different treatment, which is realiable, usefuland convenient.
 Unique electric io technology makes it remove spots without hurting the normal skin, no bleeding and little pain.